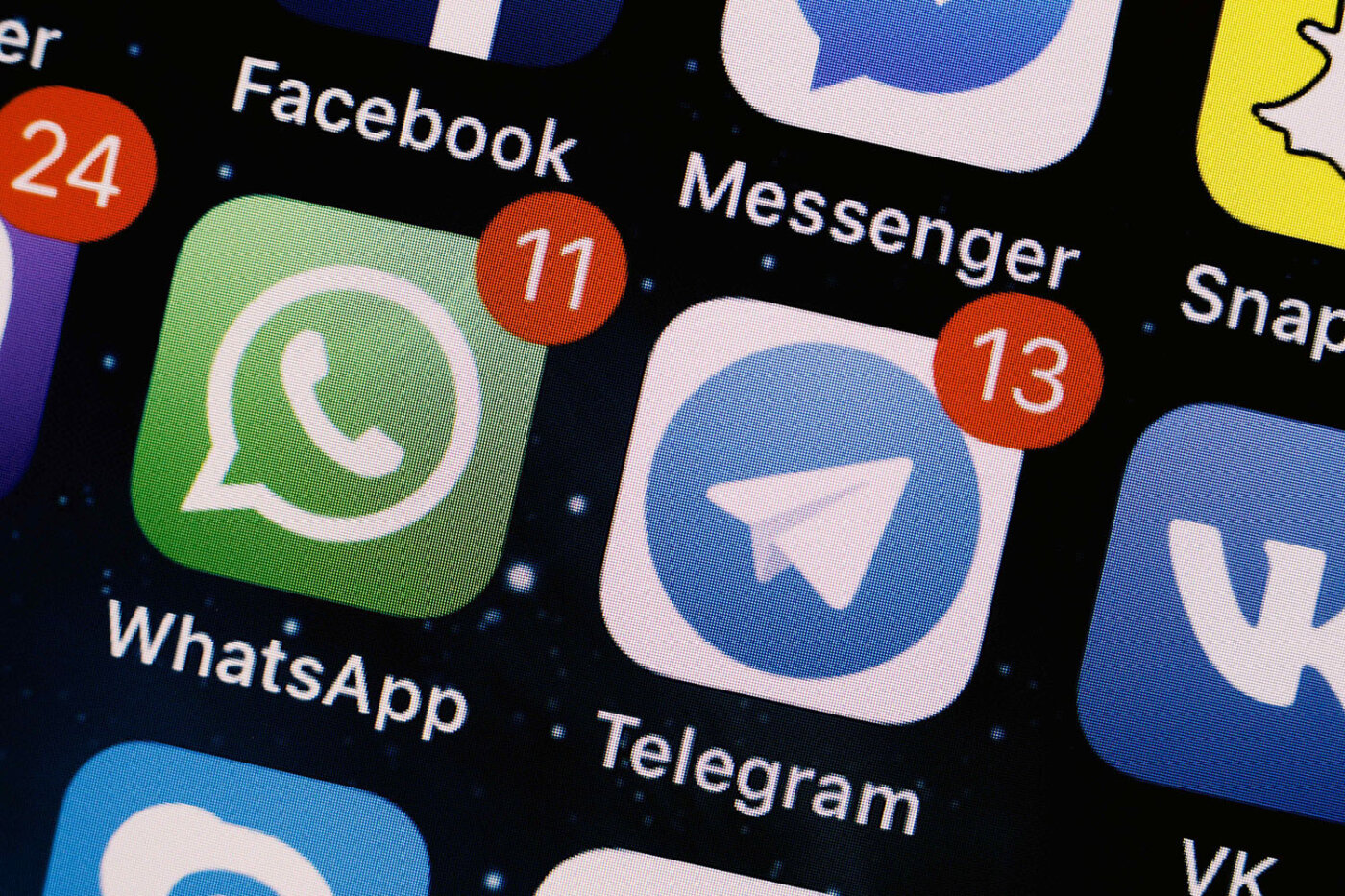 The Rising Growth of WhatsApp and Telegram and the Future of Messaging Apps
As a nation, we like to chat. Especially via messaging apps, many of which are among the most popular apps for smartphones today. This article explores how two apps in particular, WhatsApp and Telegram, have seen substantial growth in recent years and also predicts how messaging apps may evolve in the future.
WhatsApp: the most popular global messaging app in the world
Founded by two computer programmers back in 2009, WhatsApp was first created out of a desire to show statuses next to individual users' names. After a messaging component was added, WhatsApp's users began to skyrocket. 
After reaching 400 million active users at the end of 2013, Facebook acquired WhatsApp in February 2014 for US$19 billion. Statistics report that as of 2019, WhatsApp had around 1.6 billion monthly active users, outranking Facebook Messenger and WeChat (China's largest messaging app). 
WhatsApp is popular because users can make voice calls, video calls and send pictures messages free of charge (even abroad), making it a much more cost-effective option compared to SMS. Users send messages, or other files, over their phone's internet connection to avoid SMS fees. 
Another useful feature of WhatsApp is the ability to leave a voice message by pressing and holding down a microphone button – perfect for a quick hello when there's not enough time to chat properly. WhatsApp supports group chats, with the option to add up to 256 people in a single group. 
WhatsApp also has a web version available although it's a bit limited in that you must have your phone nearby and you can't make video or voice calls using this version.
Telegram overview
Telegram was created in 2013, by two brothers from Russia, one a programmer and the other an entrepreneur. Telegram is cloud-based, super-fast and free to use. It differs from WhatsApp and other messaging apps in that you can use this app on different devices at the same time – messages are synced seamlessly. You can start a message on one device and finish it on another.
Group chats are taken to another level in Telegram, with the ability to add up to 200,000 people or create a channel to broadcast to an unlimited audience. It's a bit like SMS and email combined, as you can write to your phone contacts. Telegram supports powerful file sharing for any document type (up to 1.5 Gb each), making this a good option for businesses.
Last year, Telegram introduced a 'People Nearby' feature to help users exchange contact information face-to-face with other Telegram users. 
Telegram has a big focus on data privacy; no ads are used for targeting, and personal data is not sold to any third parties. The latest Telegram user numbers are reported to be around 200 million.
What does the future look like for messaging apps?
Messaging apps seem to be going in the direction of offering much more than a chat function. Many businesses are now using messaging apps as a marketing tool to attract and retain customers. 
WhatsApp Business was launched to help small enterprises showcase products and services with a catalogue and respond to messages quickly with automation tools. Businesses using Facebook Messenger can offer a more interactive customer experience by setting up chatbots to respond to frequently asked questions. And Telegram, as we've touched on above, is leading the way in helping businesses communicate to a mass audience through its broadcasting channels and large-scale group chat functionality. 
Perhaps the holy grail of messaging apps, the one that all other messaging apps aspire to, is WeChat. A lifestyle, social network and messaging app used only within China, WeChat allows its users to make payments, pay bills, book flights and hotels, and play games. 
Users can top up their mobile phone, see restaurant ratings, and order a taxi, as well as have voice and text conversations with friends. WeChat supports tons of other services all integrated within its app. It's more of a one-stop-shop where users can do pretty much everything. WhatsApp Pay is now in existence, although in beta stage. And there's already been talk of Facebook merging WhatsApp, Instagram and Messenger. In theory, these could all work as standalone apps, but with an integrated messaging infrastructure. A move like this would be beneficial to businesses and provide a more coherent and comprehensive experience for users. The next few years certainly promise to be exciting, as messaging trends continue to develop.