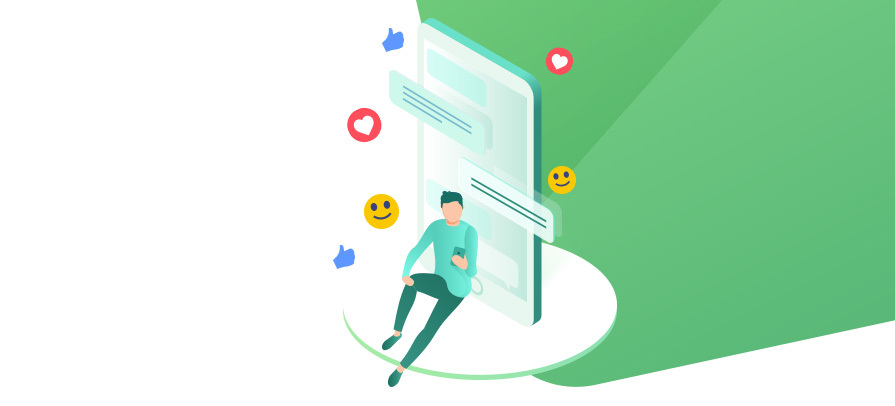 How to Use WhatsApp Session Messages to Improve User Experience
WhatsApp session messages are crucial in helping you connect with your app users. This article explains how best to leverage them.
If you have a WhatsApp Business account, you can benefit from session messages. These are flexible messages which you can send to new app users, for the first 24 hours after they sign up to your app and complete user verification by sending a message to your WhatsApp account.
After those 24 hours have passed, you can send template-based messages, such as details of premium services, or the answers to FAQs. WhatsApp must approve template messages before you can use them.
How to get the most out of WhatsApp session messages
During that precious 24-hour window, you can send as many messages as you like, with no restrictions on content, to your users. No approval from WhatsApp is needed. This presents an excellent opportunity to start a conversation with users and get your relationship with them off to a flying start. Here's how to make session messages work in your favour:
Make a great first impression
If you use WhatsApp as your phone number verification method (like you can with VerifyKit), you can immediately follow up with a friendly welcome message. Use it to thank the user for installing your app and give them some handy tips and advice on getting started. Welcome and onboarding messages help to build trust and reinforces to users that they made the right choice.
As part of your welcome message, you can inform users that they can reach out to you via WhatsApp whenever they need assistance. WhatsApp is the messaging channel of choice for around 2 billion users per month, so most users will feel comfortable using this platform.
Use as a marketing tool
You can use session messages to tell users about any special offers you currently have running – and even set up a system whereby the user can receive customised promotions in the future. For instance, you could send a message like this:
Hey! If you'd like to receive special discounts or personalised offers in the future, simply send a message at any time with this text: SEND ME OFFERS.
When a user contacts you by WhatsApp, this is classed as a user-initiated message and means you can respond with any type of message, marketing content included, in the 24 hours following. Session messages are incredibly useful for marketing purposes because WhatsApp doesn't allow promotional content in template messages.
Integrate short codes for user convenience
A great way to impress users is by making their experience with your app straightforward and effortless. Adding short codes to session messages can help users find the information they need more quickly, and avoids the need for them to send long-winded messages to you.
Here are a few examples of short codes:
UPGRADE – for if a user wants a paid add-on service.
MY ORDER – so the user can locate and review their order details.
HELP – allows the user to request assistance.
Example message:
Hi there! Need help getting started? Reply with the word HELP for immediate assistance.
Collect reviews
Another great way to use session messages is to obtain feedback from new users, based on their experience of installing your app and starting to use it. You can ask for a rating on a scale of 1-10, or direct users back to the app store to leave a public review.
User feedback is essential in helping you to improve your app, while positive public reviews are instrumental in increasing the number of downloads and engagement that your app gets. Remember to request feedback before the 24 hours is up!
Optimise user experience and grow your business with WhatsApp session messages
Session messages are vital in helping you get in front of users at a time when it matters most. Use them wisely during those 24 hours to onboard and inform users, to set up a line of communication, to promote your products or services, and to obtain reviews. To use session messages, you need to have a WhatsApp Business account and use this account for user phone number verification through VerifyKit. Get started today.